Following on from the other post. I figured it might be nice to have a spot for the dog lovers among us to introduce dogs - because let's face it, the world is pretty naff at the moment, and dogs are awesome.
I'll go first then…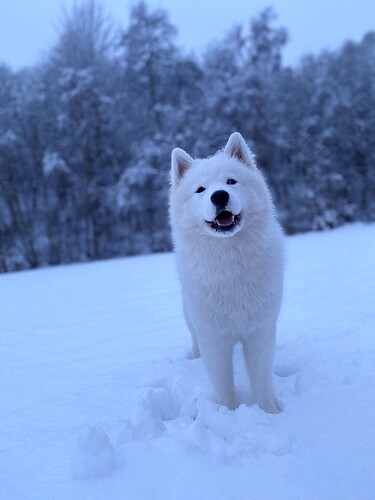 This is Luna - she's an 8 month old Samoyed. Having Luna has been awesome, as a teacher during lockdown there was very limited stuff I could do, whilst my wife as a Police Officer continued to work throughout. Without cadets to focus my attention on, and limited opportunities to climb or head to the mountains I felt a bit directionless. Getting Luna was not only great company it gave me something to put my time into, the benefits of time spent with her early on really show now in her behaviour.
Luna has been canoeing and paddle boarding with me and my wife, we've introduced her to mountainy type environments in a limited way, and snow, and as soon as she's grown up she will be coming with us on our various adventures. We are also hoping to do some therapy dog volunteering in kids hospitals assuming she passes her therapy dog assessment next month.
Would be great to hear about some of the other ACC'ers dogs.