Our next Ambassador…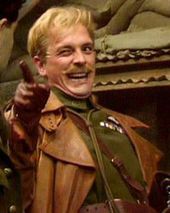 All right men, let's do-oo-oo it!
Well, all right, you fellows. Let's sit us down and yarn about how amazingly attractive I am.
TL;DR. She is still an ambassador. And as many of us have said, she is free to say what she wants politically in her own free time, on her own personal accounts.
It looks like The Scum was doing some digging around though, looking for a story…
When you live in the gutter you feed off scraps
I'm sure the email of 10 May 2023 13:37 is using information from ACC - there was discussions here about her Twitter bio changing and some suggested she may have been told to tone it down.
Anyone who thinks command don't use ACC as a form of OSINT is naïve.
Considering we've spoken to staff from command about this site, it's a known fact