You can stay up-to-date with RAFAC policy and IBN's by setting up alerts on SharePoint.
To be notified when new RAFAC Announcements are posted, log in to SharePoint, click on "RAFAC Announcements" then open the three-day menu and click on "Alert Me".
Alert Me will give you various options to allow you to receive immediate email notifications, or daily / weekly summaries.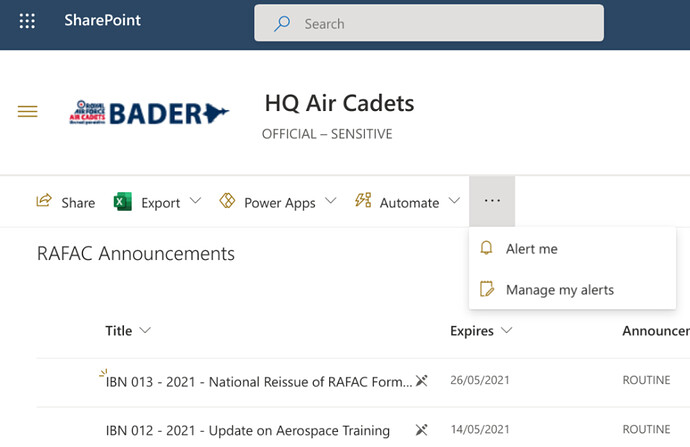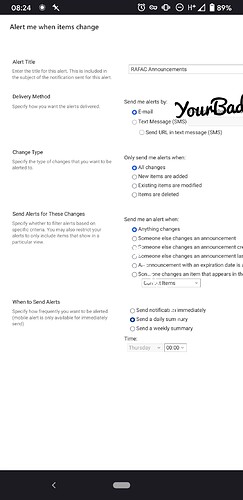 What tips have you got?