SMS v5 releases tomorrow afternoon!
The release notes for SMS v5 have been published at https://rafac.sharepoint.com/…/S…/SMS-5.0-Release-Notes.aspx (you will need a Bader account to access this link).
The notes will tell you all about the new features and functionality that SMS v5 offers.
It will be tomorrow afternoon assuming that all goes to plan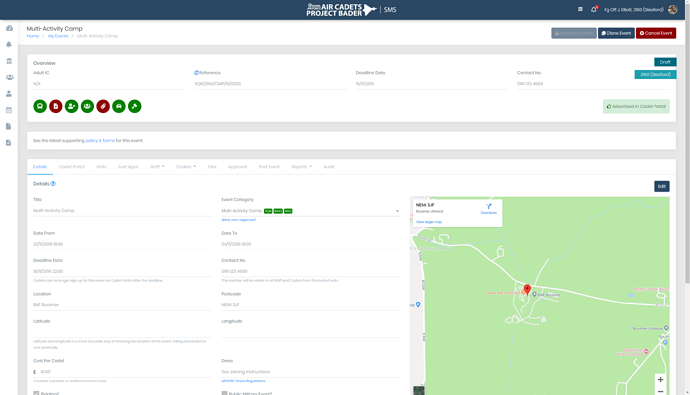 ACTO 10 will go live concurrently with the release and should be available in RAFAC Key Documents tomorrow as well.
New e-learning course for SMS is available which will take you through the Event Management side of things which is the major change in this version.
Happy to answer general questions on here but the Bader Service Desk should be used to report any major issues that you experience following the release