So i saw a post on FB about the changing colour of the Tutors to yellow:
Many of our followers have noticed a new colour in the skies above RAF Wittering.
An RAF Wittering Grob Tutor T1 is one of three aeroplanes taking part in a new trial assessing methods of improving the conspicuity of the training aircraft. The first aircraft has been painted yellow and black; a combination of colours believed to be particularly conspicuous to the human eye.
Wing Commander Gordon Pell is the senior pilot at RAF Wittering. He said: "For safety reasons, the RAF's training aircraft have, in recent years, been painted all over black to make them more visible. The aircraft schemes will be assessed by MoD Boscombe Down and I am looking forward to seeing what the results of the trial might be."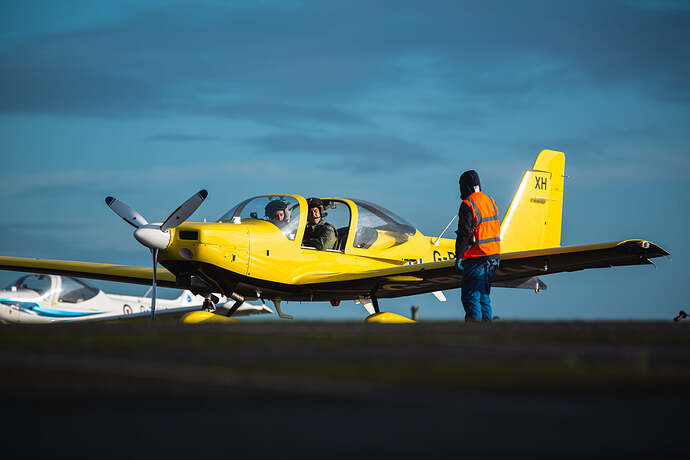 and have to agree with the comments to the post,
in the 1940s training aircraft were yellow (Harvards, Cubs, Moths etc) there have been moves to the "Ripple" red, white and blue, and then black use by the Hawks and Tucanos, while Tutors were white and Fireflys yellow.
(while Gliders have always been white)
Is anyone else thinking this is the RAF going full circle??
what can be gained from this "trial" that isn't already known 60, 70 even 80 years ago???