Hi,
What are the current guidelines for timings from joining to second class cadet, first class cadet enrollment, uniform?
Thee was a leaflet apparently sanctioned by HQAC as it was at the time…induction handbook?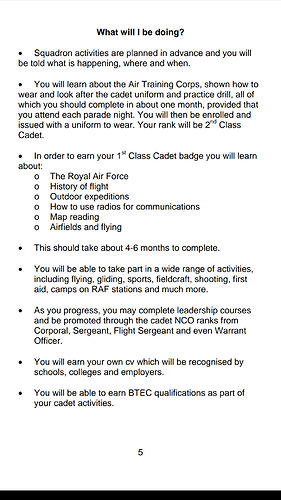 …is this still current? I have found some cadets 6 months + after joining who have no 3822, have not been enrolled, nor gained their first class classification! Subsequently they haven't been off the Sqn premises since they joined.