I haven't had any trouble with polish cracking up till now. My other shoe is fine.
Cracked shoe: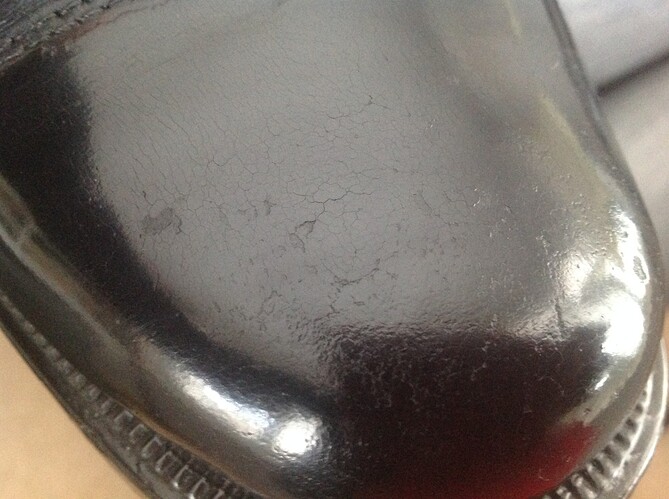 I can't seem to make it go back to normal. Does anyone know how to fix this.
Extra info: I use kiwi black polish and I've had these for about 9 months and, for obvious reasons, they haven't had any wearing for a while.
Thank you very much