Merry Christmas to one and all.
May today bring all your cadet kitting and supply dreams true.
Merry Christmas to all of the RAFAC Family.
Merry Christmas! Complimentary cadet direct brochure as always!

Merry Christmas everyone.
Thanks for helping me through the last few months.
May you all have a great and prosperous start to the new year.
Happy Christmas all, have a great day!
Happy Christmas all!


Happy Christmas one and all!!!
And Happy Birthday Jesus! 2022 today!!!
Happy Christmas everybody.
Happy Christmas everyone!



Merry Christmas you beautiful bunch of internet weirdos

Merry commercialisation of lie about adultery that got reaaaaaly out of hand!
Happy Christmas all, hope Santa remembered to stop by your place and didn't make a mess of the carpet!
Merry Christmas all

Happy Christmas everyone! Hope everyone (especially @AlexCorbin) is having a good day today!
Oh and also, now you can practice your landings like Santa.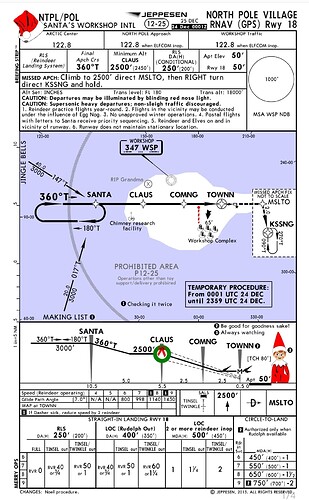 Merry christmas to you all and your loved ones.
Merry Christmas. Just remember there was no donkey and no stable involved!